Chronicle on greenwashing in Børsen
In March 2023, we wrote an article in Børsen about why it's great that greenwashing is hunted down, but that there are problems in the way it is done.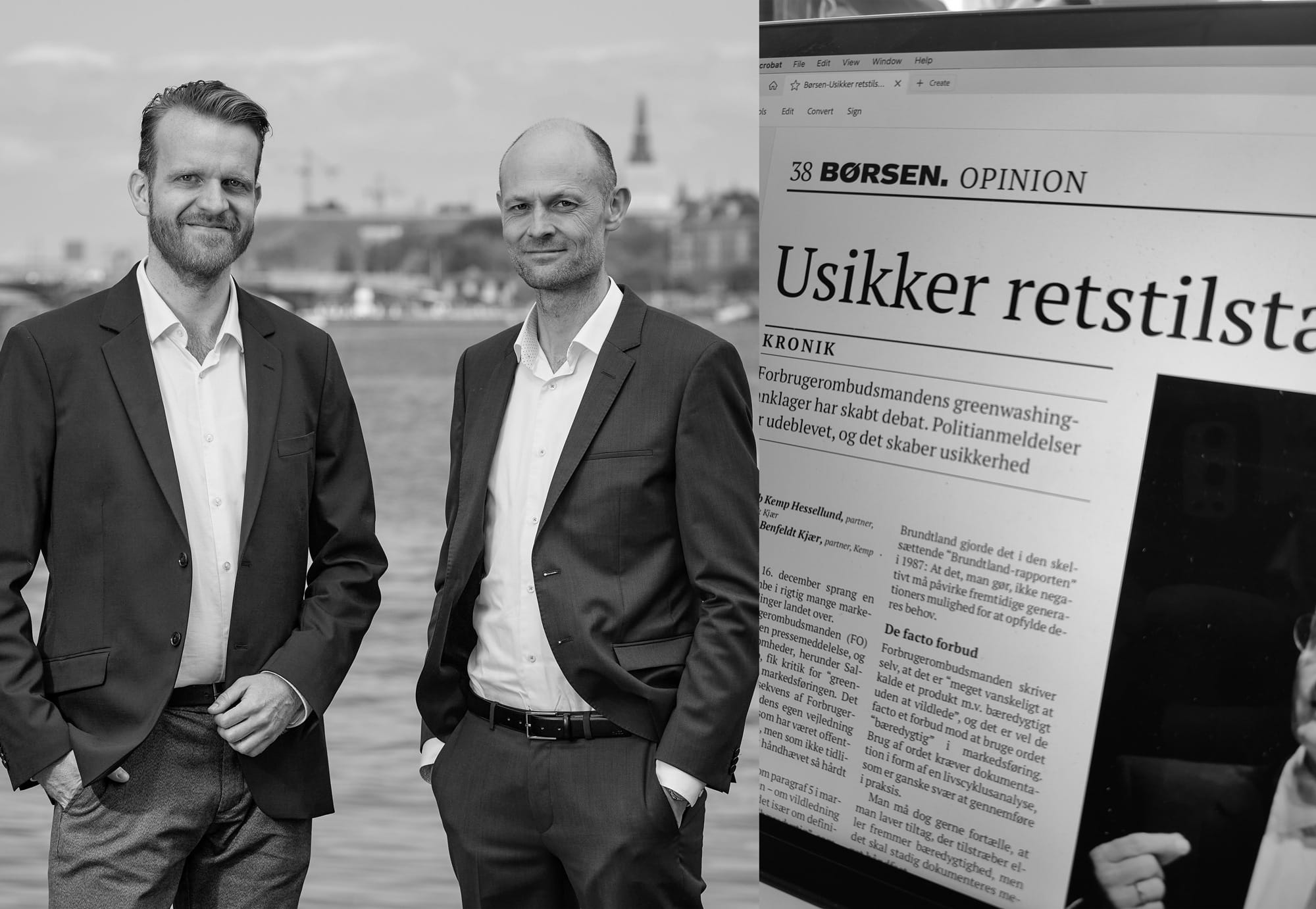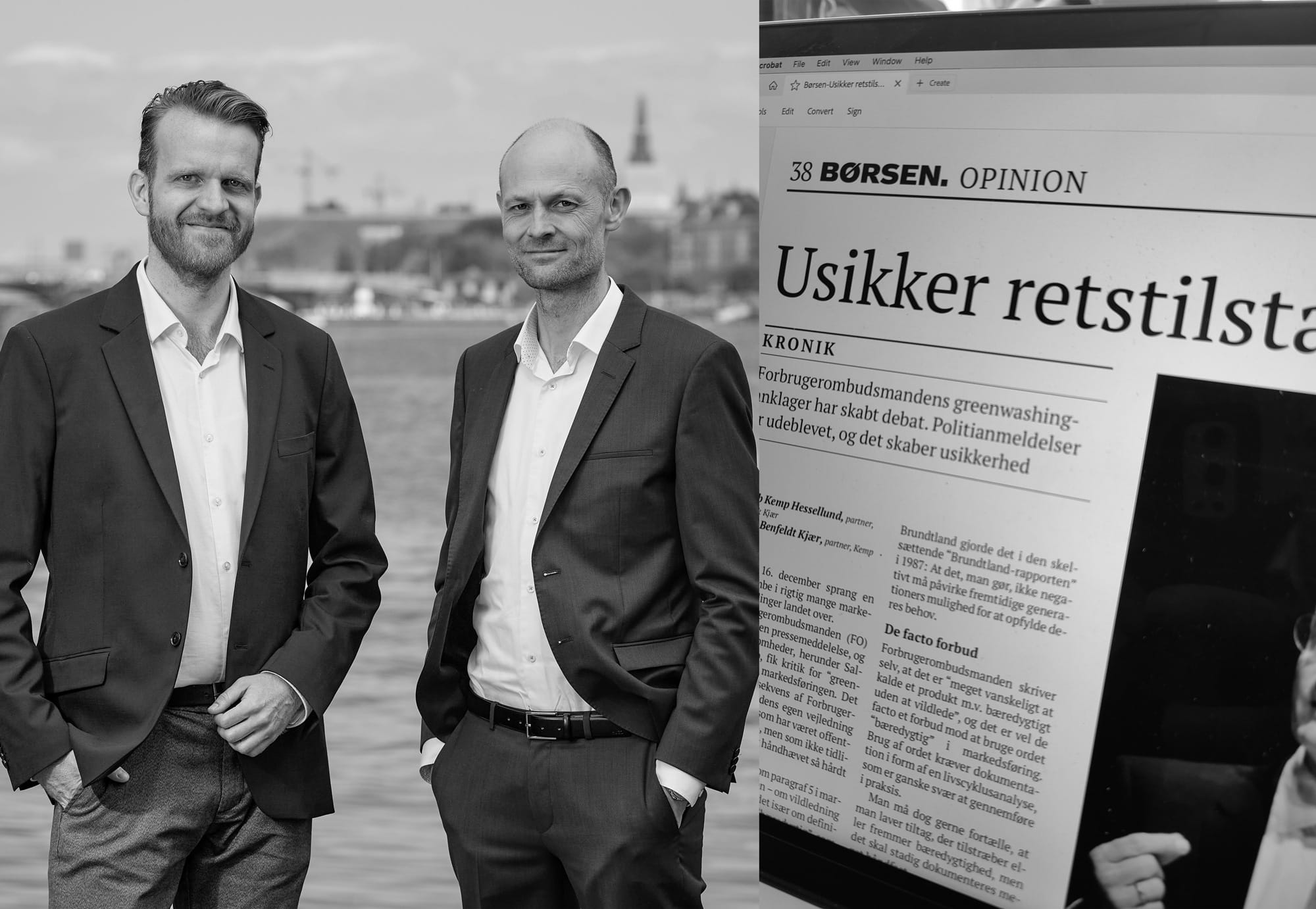 In recent years, the Consumer Ombudsman has repeatedly criticized named companies for misleading consumers with "green claims" in their marketing. None of the companies are our customers, but we believe that an unfortunate situation has been created that benefits neither the climate nor consumers.
The Consumer Ombudsman's guidelines on greenwashing mean that businesses are de facto banned from using the word 'sustainable' unless they have independent third-party evidence that they meet a very strict definition of 'sustainable'. And that is close to impossible.
However, the criticism has not been followed up by police reports from the Consumer Ombudsman and therefore the legal situation is uncertain. Because what if the courts have a different understanding of the word than the Consumer Ombudsman? And don't consider it misleading because the common understanding of the word among Mr. & Mrs. Denmark is not as narrow? This should be clarified so that everyone can move forward.
Particularly problematic internationally
Moreover, it puts Danish companies at a disadvantage in terms of their international marketing, because if Danish companies are subject to a set of rules that their foreign competitors do not have to comply with, it creates a competitive disadvantage. And we do not believe that the Consumer Ombudsman can really do anything if, for example Wish claims that a plastic thimble is super sustainable.
We need clear rules so that those who do something good dare to communicate about it. However, it is possible to communicate about your green initiatives – as long as you have your documentation and facts straight.
We help our customers with this, both in Denmark and internationally.
Read more about how we do communication for technology that helps the world become a better place – what we call impact technology.
Read the article in Børsen here:
https://borsen.dk/nyheder/opinion/usikker-retstilstand-om-greenwashing

Check out our list of green foundations and funding schemes to help your business realize your green ambitions.
https://kempkjaer.com/wp-content/uploads/2023/03/Boersen-kronik-blog-PR-baeredygtighed.jpg
1382
2000
Jakob Hessellund
https://kempkjaer.dk/wp-content/uploads/2023/03/KK_Logo_Color_Negativ-300x72.png
Jakob Hessellund
2023-04-14 07:20:15
2023-06-30 14:07:03
Chronicle on greenwashing in Børsen