Is media training really necessary?
The quick answer is no. You don't need training if you're a natural interviewee talent, understand the journalists' mindset, never get nervous and are fully aware of what you want to say in the 15 seconds you might get in a TV spot.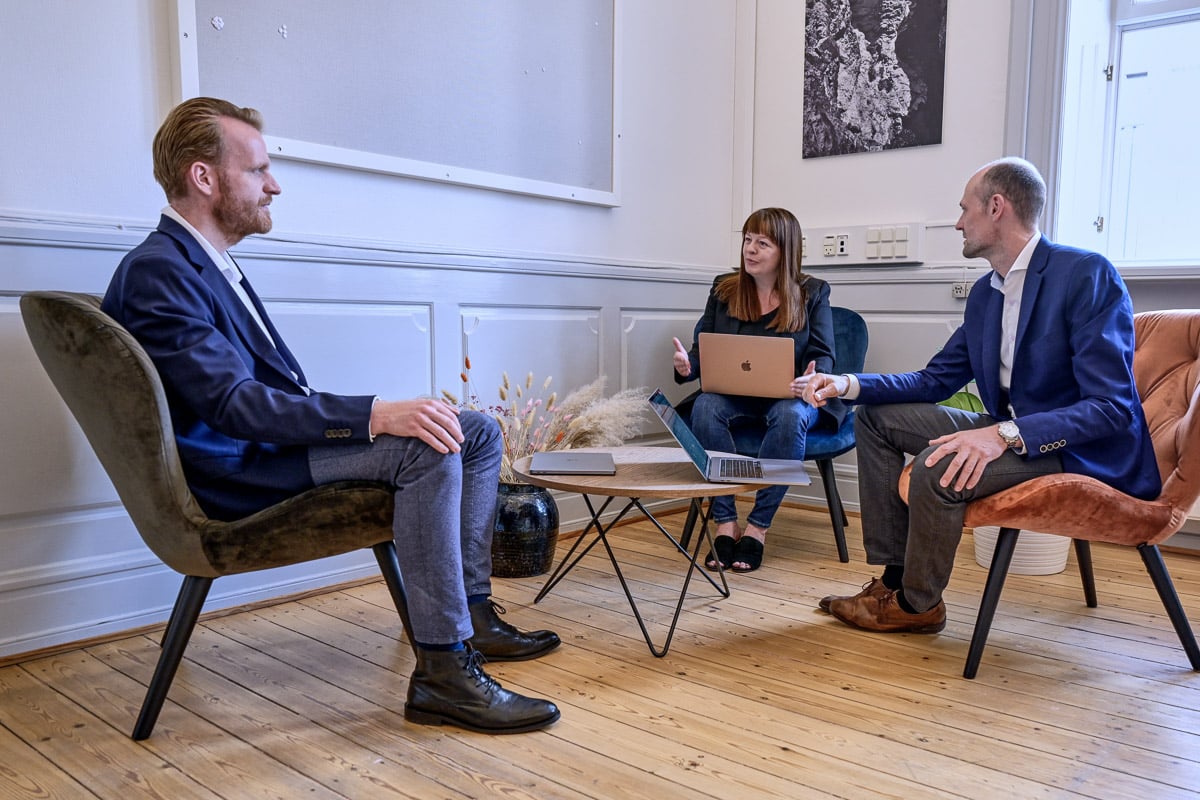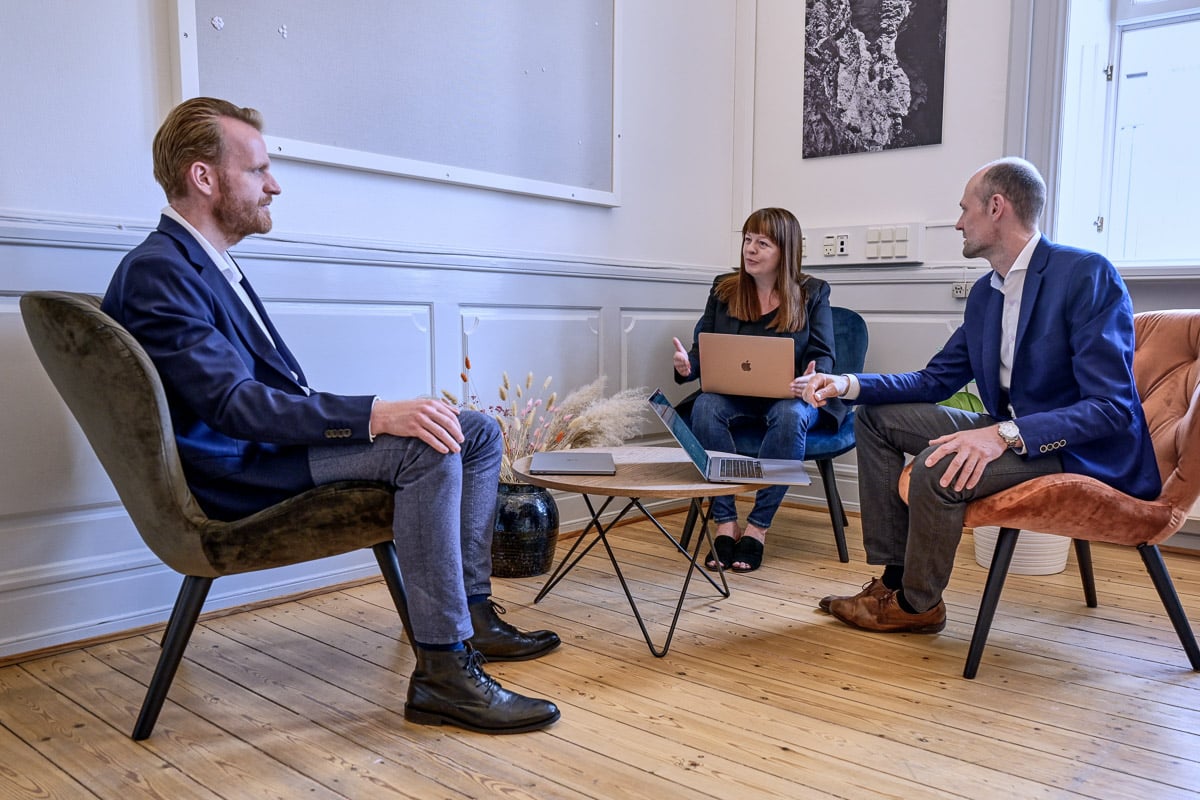 Only a few of us (humanity) are naturals – and that's where media training comes in. Actors, politicians and footballers rehearse and train to deliver a top performance. And you can do the same. In simple terms, you start by understanding the rules of the game, and then you start practising.
Most corporate spokespeople, such as managers and specialists, have a very different background and professionalism from journalists. Media training helps you to handle an interview situation so that both you and the journalist get the most out of the interview. Here is a brief review of the most common questions:
How does media training work?
How do I prepare for a critical interview?
How do I prepare for an expert interview?
Can I get the questions in advance?
Can I edit my quotes?
How does media training work?
You may panic a bit when a journalist suddenly calls and asks questions, because what is the journalist really up to? Media training brings you closer to understanding the journalistic mindset and working conditions in the media.
Qualified media training will give you the tools to handle an unexpected call from a journalist, the interview situation itself and your ability to influence the article/report afterwards. So there is a before, during and after interview that can be prepared and practiced. Media training should be based on your specific needs, and may include:
Training in the clarifying telephone interview.
Training in making a good written comment that can go straight into the newspaper.
Training in interview positions, as party, case or expert respectively.
Training in interviewing for electronic media where speaking time is short.
The most important thing is that you get the training you need to feel confident and ready to go 'on' when the opportunity arises.
How do I prepare for a critical interview?
We've all seen examples of "rogue" interviews on TV, where the "guilty" interviewee is cornered by the tough journalist with eye-opening questions. But this is far from always the case.
There are many types of critical interviews and it is an important part of media training to know what you can do before you choose to go on a critical interview.
Here, media training interacts with your understanding of crisis communication and issue management, and therefore media training in this context will also be about clarifying your/the company's messages based on an assessment of the issue's content and consequences. For example, critical interviews can be practised in a concrete interview situation, which is filmed and then evaluated so that you know how you appear on screen.
How do I prepare for an expert interview?
As an expert, a preparatory media training will be based on a clarification of:
Why do you want to be in the media?
What public conversations would you like to help qualify?
Which media will you be present in?
How much time can you devote and when can you be available?
How simply can you say things without compromising your professionalism?
As an expert or analyst in a field, it often makes sense to accept an interview. But there is a big difference between talking to the readers of a trade magazine and talking to the readers of a tabloid media.
In the journalistic toolbox, experts are important sources when topics need to be put into perspective and analysed. There is a lot of credibility associated with the role of expert and it can give good exposure, but there are also challenges in the role. Clarification of objectives and area of expertise is important, but so is scope, as being available to journalists can take up a lot of your working time. The most quoted experts are used because they know how to articulate something complicated clearly and simply, and because they are actually capabilities in their field.
Can I get the questions in advance?
No, you should not expect to get all the questions in advance, and this is because an interview is a dynamic process that evolves according to what you answer and whether the journalist needs to elaborate.
But you can expect to be told what the journalist's angle on the story is (i.e. what part of the subject the journalist wants to focus on). When the journalist contacts you, it is natural that you ask about:
What would you like me to say?
Who else is in the article/feature?
What is your deadline?
Have a chat with the journalist about the format and subject before the interview starts. And ask for the facts. Does the journalist have any data on which to base the story? Ask to see it/get it so you can prepare for the topic. This is a better approach than asking for the questions in advance.
Can I edit my quotes?
It's standard practice in most media to send your own quotes for approval before they go to print. Here you have the opportunity to correct facts and misunderstandings. You shouldn't expect to be able to retract large parts because you've suddenly regretted your involvement, but there's usually always room to nuance your messages. And you should use that option.
You can't expect to read the whole article, but sometimes the journalist will be happy to send you the full text if, for example, it makes sense for you to check the facts. The more technical or complex the subject matter, the more it may make sense to see the context of your quotes before the article is published. Remember, journalists are not interested in making mistakes or quoting you for something you don't mean. Therefore, it is important that you are clear before the interview about what you can stand for and what your messages are.
More PR & communication advice
8 tips that attract the best employees
SoMe Guide: Getting Extra Value Out of Press Releases

https://kempkjaer.com/wp-content/uploads/2022/02/Medietraening-Kontorsituation-KogK2021_CLU2094.jpg
800
1200
Trine Jakobsen
https://kempkjaer.dk/wp-content/uploads/2023/03/KK_Logo_Color_Negativ-300x72.png
Trine Jakobsen
2022-02-16 12:49:00
2022-11-01 12:51:21
Is media training really necessary?